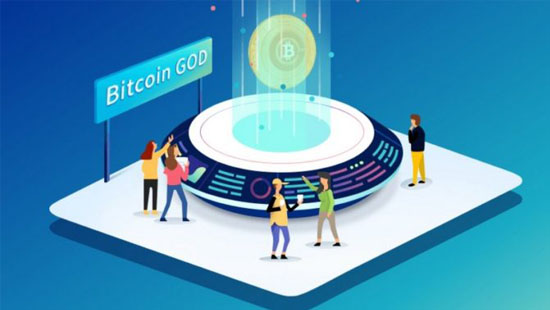 On Wednesday, December 27th, there was another hardfork in the network of the world's largest cryptocurrency Bitcoin, which resulted in a new branch, Bitcoin God, separation. The founder of this project, an entrepreneur from China, Chandler Go, said that the new cryptocurrency branch was a non-profit organization that would support so-called smart contracts (the ability to exchange crypto assets between two users without intermediaries).
The volume of the Bitcoin God base is 21 million coins, which is more than the classical bitcoin contains. Chandler Guo intends to distribute 17 million of his coins to bitcoin owners at a rate of 1: 1 (we recall that it is only possible to generate not more than 17 million Bitcoin), and the remaining 4 million the creator will spend on charity. Most likely, he expects that the GOD course will only grow with time, like all other popular cryptocurrencies did, and thus the size of his donations will grow in value. Well, that's an excellent example of modern times patronage.
Verum Option analysts noted that just before the hardfork, the bitcoin slowed down a bit, but then recovered. The growth of the classic BTC slowed down due to the fact that investors could not calculate in advance how successful the separation of the new cryptocurrency would be. Recall that the previous hardfork was also very risky, but most of them justified themselves. So, for example, in August 2017, the Bitcoin Cash branch broke off Bitcoin Cash, and today the rate of this cryptocurrency is already approaching the $ 2,500 mark. Bitcoin has many active branches (Cash, Cold, Diamond, Lightning, and now God) and there is information about the Bitcoin Cash Plus hardfork, which was scheduled for the eve of the New Year's Eve - December 31, to be more specific.
What is the currency of Bitcoin God interesting for? First of all, the fact that it has a larger block size than the usual bitcoin's one. Secondly, transactions with this currency will be fulfilled through the Proof-of-Stake system, which should provide greater reliability and protection from scammers. Thirdly, the new bitcoin "daughter" has already been recognized by large cryptocurrency exchanges, such as Kraken, Bittrex and Bithumb, which means that this currency has good growth prospects.